Sex toys are most usually regarded as masturbatory aids for women (dildos and vibrators), but they are so much more. In the past I have shown you some great solo toys for boys, but today, for the most romantic day of the year, I want to show you toys that can be used for partnered sex.
I've worked really hard to scour the world for the best couples toys. So please enjoy this list of the créme de la créme of sex toys that will take your partnered sex to a different level. There's something in here for everyone, whether you're working with two dicks, two pussies or one of each.
1
First off, is the simplest of the bunch. But when is comes to sex toys simplicity is a gift. The LELO LYLA 2 is a dreamy product that I would recommend to any women looking for a good quality petite clitoral vibrator. But it lends itself beautifully to coupled sex, as it comes with a wireless remote that can be operated by your partner from a pretty good distance. It's also super quiet for such a powerful vibe, so it's not distracting and can even be used quite discretely in public. Also, just because something is called a clitoral vibrator, does not mean it's only allowed on the clitoris.
2
Next is something totally different. FUN FACTORYs fabulous BOOTIE RING. If your partnered sex involves a prostate, perineum and a penis, you would be stupid not to add the bootie ring into the mix, because this guy hits all three. It's a wearable stretchy silicone toy that comprises of a little prostate stimulator, perineum massager and cock ring. The design encourages both extra arousal and extra hardness.
3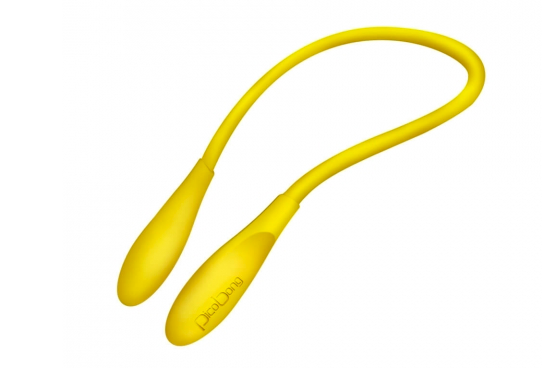 Then of course, is the PicoBong Transformer. This weird looking guy is basically whatever you want it to be. It's essentially a modernised double-ended dildo, but just way better. It kinda looks like a really short skipping rope, in which the handles are actually vibrators. So you have two amazing vibrators that you can essentially do whatever you like with (within reason). PicoBong suggests it offers millions of sex toys in one, including a cock-ring, g-spot stimulator, prostate massager and more.
4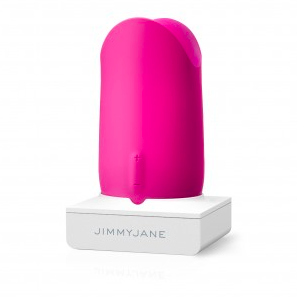 JimmyJane FORM 5 is a super unique vibrator that is the perfect addition to hetero sex. Its distinctive design allows for direct stimulation of the clitoris, labia, nipples, penis and balls. I've honestly not found anything quite like it, I think it may be the most perfect vibrator for partnered sex designed yet.
5
That said, the MysteryVibe Crescendo may be a serious contender. Marketed as 'body adapting' vibrator, the really awesome part of the crescendo is that it can be bent into different shapes. So, much like the Transformer, it can be adapted for many different uses. It's potential to please everyone is very endearing.